As leaders in getting people well and working, we empower individuals to live and work to their fullest potential every day across Australia. The same dedication we have for supporting our clients, we also have for our team members, as a graduate we will champion your professional development, career progression and wellbeing.
Join us in helping make an impact.
0
people successfully returned to work so far in 2022
0
%
of our people are proud to work for us
0
office locations across Australia to work from
0
%
of our people recommend us as a great place to work
*Results from our 2021 staff engagement survey
Benefits of working for us
A day in the life
Meet Lam, one of our Senior Rehabilitation Consultants at our Sydney office. Lam started his career with us by taking on a student placement during his university degree.
Lam then joined the team in a full-time position at the end of 2019 and has progressed in his career to now be mentoring students on their placements with WorkFocus gain the skills and confidence they need to work as Occupational Therapists in the wellness and work sector.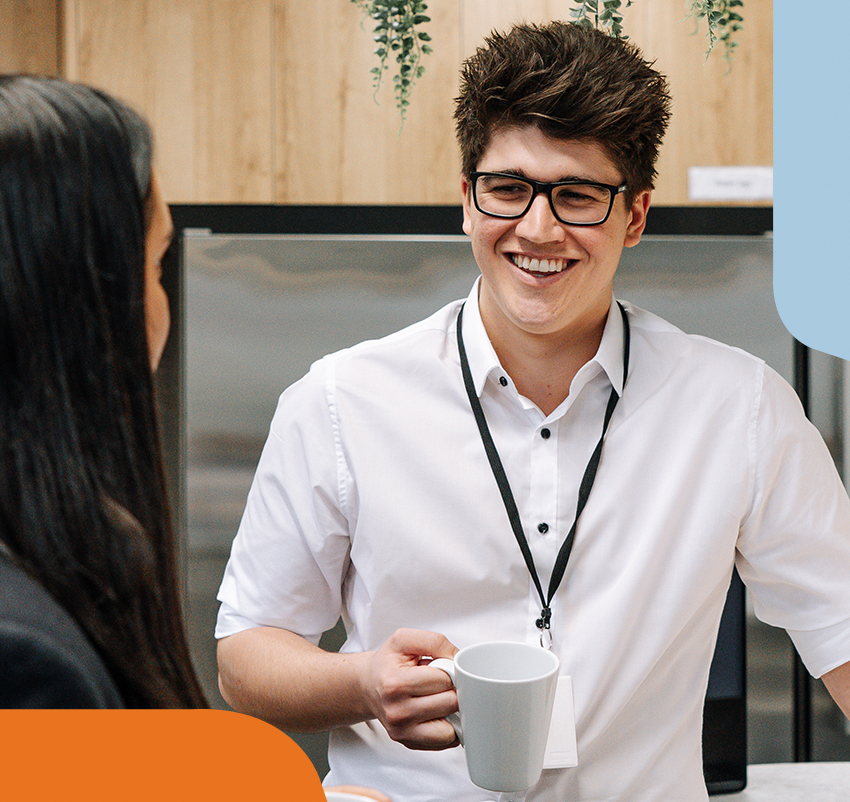 Student placements
Starting your career at WorkFocus doesn't have to wait until you graduate! You can join us for your student placement where you'll learn about the important role you can play in the wellness and work sector, as well as get to experience our supportive team culture. If you enjoy your experience with us on your student placement, there are also opportunities to work part-time in Rehabilitation Assistant positions until you graduate, where you can then progress into a Rehabilitation Consultant role.
What degree field do I need?
Exercise Physiology
Nursing
Occupational Therapy
Psychology
Physiotherapy
Social Work
Be rewarded with our Star Finder program
We know our people are best placed to help us identify future team members, so our unique Star Finder Program rewards our team members from $1,000-$5,000*, for helping us find great new talent! If you join our team consider who you might want to bring with you!
Recently Calvin, our Injury Management Specialist in Melbourne, referred his high school and university friend Anthony to join our team! Speaking of going through the program and being referred Anthony said, "I am grateful for the Star Finder Program as it has given me the opportunity to work in a highly supportive and engaging environment here at WorkFocus Australia. The application process was seamless, and I would highly recommend others to take the initiative to refer their friends, family or acquaintances into the team!"
*Terms and conditions apply.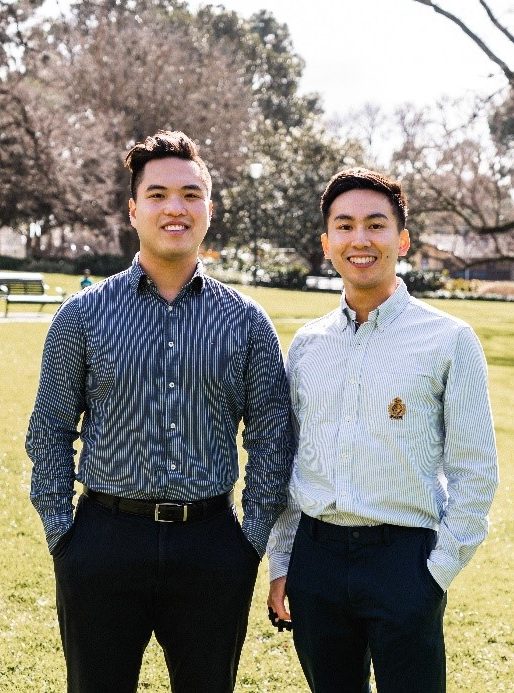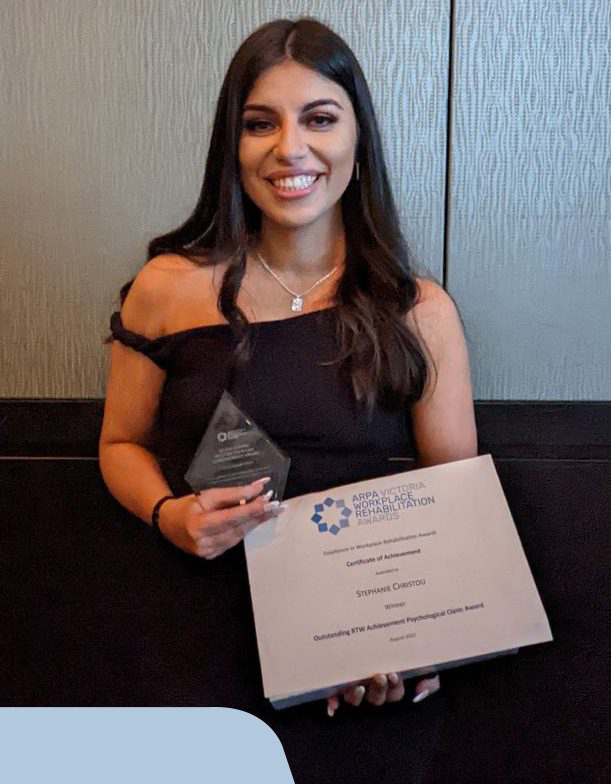 Meet double ARPA Award winner Steph
Since starting a student placement with us in October 2020, Steph's early career has quickly flourished. After graduating, as a Rehabilitation Consultant, Steph jumped into numerous training courses to develop her occupational rehabilitation skills, including training to deliver an early intervention psychological service. Steph won her first award for Best New Starter, Original Employer, at the ARPA VIC 2021 Excellence in Workplace Rehabilitation Awards in November 2021, and in 2022, Steph won her second ARPA VIC award for Outstanding Achievement in RTW – Psychological Claim, which is a phenomenal achievement so early in her career!
Steph, recently promoted into the role of Mental Injury Specialist, spoke of the recognition she's received so early in her career, 'winning two ARPA awards is incredibly sentimental to me for a number of reasons. The satisfaction I receive from providing support directly to clients who are within the hardest stages of their lives is rewarding. I enjoy being the go-to person for my clients and seeing the difference my support can make within someone's approach to life, happiness and overall wellbeing in a matter of weeks or months. Winning two awards is a credit to the support I receive daily from my team and reminds me of the hard work I continue to put into each and every client's journey to getting them well and working again'.
Want to know more?
Interested in joining us and making an impact in your career! Register to receive information about career opportunities, recruitment events and stories from the WorkFocus team in your area.
We are an Equal Opportunity Employer, proudly welcoming people living with disability including mental health conditions, people from diverse cultural and linguistic backgrounds, people from the LGBTQI community, veterans, carers and Indigenous Australians to our team. When you join WorkFocus Australia, we want you to bring your whole self to work – and we value your unique contribution. Read more in our Diversity and Inclusion Action Plan.